PACE PITCH INITIATIVE RAISES $3M TO RENOVATE, INNOVATE, AND ACCELERATE ENTREPRENEURSHIP AT UH
Thanks to 46 donors and counting, the Pacific Asian Center for Entrepreneurship (PACE) Pitch Initiative (February 2014 – June 2016) at the Shidler College of Business at UH Mānoa raised $3 million total, $2 million in current gifts and $1 million in a planned gift, for new programs and a larger, renovated center.
Under the leadership of Dean Vance Roley and Executive Director Susan Yamada, PACE has become the training ground for future entrepreneurs and business leaders as well as the bridge between the academic and business worlds. PACE has expanded to include 20+ programs to cultivate new entrepreneurs, encourage entrepreneurial thinking, spawn new businesses, and rekindle ties with Hawai'i's business community.
Susan Yamada stated, "With the outpouring of support during our fundraising campaign, the community has ensured PACE will continue to provide high quality entrepreneurial education to UH students.  Our students now have a home in which to collaborate on creative ideas, learn from each other and find like-minded individuals.  My deepest thanks to all who have supported us during this campaign and in the years past–we would not be here without you."
John Dean, Chair of the PACE Board of Directors and Executive Chairman of Central Pacific Bank, shared, "I have seen firsthand how an innovative ecosystem can transform a community.  As a supporter of PACE for many years, I believe PACE can provide the University with an entrepreneurial experience which will lead to the creation of new businesses and jobs."
MAHALO TO THE FOLLOWING DONORS
whose gifts are educating the entrepreneurial thinkers of tomorrow and fueling the economic vitality of Hawai'i.
$100,000+ Initial Public Offering
ABC Stores
American Savings Bank
CPB/Isono/Ngo/Rodriguez
First Insurance Charitable Foundation
Freeman Foundation
John & Sue Dean
Mamoru & Aiko Takitani Foundation, Inc.
Shidler College of Business Alumni Association
UH Office of the VP for Research & Innovation
$50,000+ Venture Capitalist
Eric Tom & Boni Lally Tom
Hawaiian Electric/HEI Charitable Foundation
John & Franci Davidson
Yamada Scott Family Foundation
Accuity LLP
Allen Uyeda
Bank of Hawaii Foundation
Ben Godsey
Duane Kurisu
Earl & Joy Fry
Edgar C. Harrell Associates
First Hawaiian Bank Foundation
Henk & Akemi Rogers Foundation
Island Insurance Foundation
Kent & Jean Tsukamoto
Knobbe, Martens, Olson & Bear LLP
Lenny Kamp
Richard & Eileen Wacker
Sharon Weiner
Steven K. Baker
Terri Fujii
Thomas Nichols
Tora Yamashiro Miyasato
$10,000+ Friends and Family
Alexander & Baldwin, Inc.
Denis R. Coleman
Goodsill Anderson Quinn & Stifel
Jan & Patrick Sullivan
Jason Haruki
Peter Rowan
Piia Aarma/Pineapple Tweed PR & Marketing
Stefanie C. & Keith K. Horita Foundation
Tsuha Foundation
Chuck Sted
Gregory R. Kim in Partnership with phone: (808) 956-5083
fax: (808) 956-5107
email: pace@hawaii.edu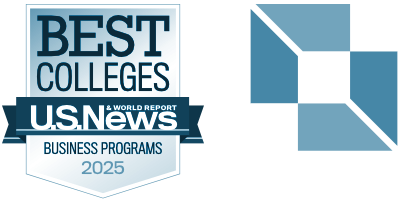 in Partnership with phone: (808) 956-5083
fax: (808) 956-5107
email: pace@hawaii.edu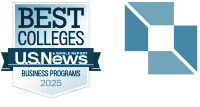 © 2020 Shidler College of Business. All rights reserved.
2404 Maile Way, Room E-402, Honolulu, HI 96822
Website by Blue Logic Labs
Intranet • Credits
© 2020 Shidler College of Business. All rights reserved.
Website by Blue Logic Labs
2404 Maile Way, Room E-402, Honolulu, HI 96822
Intranet • Credits