 BACKGROUND OF THE RISE PROJECT
A bold vision for economic diversification by building a pipeline for new ventures through entrepreneurial education
The University of Hawai'i and UH Foundation embarked on a bold vision to build RISE, an immersive, multi-story, live-learn-work community woven into the entrepreneurial ecosystem created by the Pacific Asian Center for Entrepreneurship (PACE) at the Shidler College of Business. RISE will serve as a catalyst for economic diversification, and a resilient workforce that can create value for others through venture creation or within established organizations.
PACE is excited to expand its operations to RISE and welcome students of all backgrounds across the UH System to the new facility to come together to explore their passions, test their ideas, access support services, and launch companies within an environment that fosters collaboration, leadership and entrepreneurship.
Public-Private Partnership
To bring this $70 million project to fruition, UH and UHF entered into a public-private partnership with the Hunt Development Group. RISE, built on the site of the former Atherton YMCA, was purchased by the UH Foundation in 2017. The Mary Atherton Richards House was torn down to make way for the modern six-story building that wraps behind and connects to the iconic pink Charles Atherton House. A 219-unit dormitory with 374 beds for undergraduate and graduate students is located on the upper floors of the new building. The income from the dormitory beds will offset the tax-free bonds issued to finance the project.
Campaign
PACE raised $5 million to bring the "learn" and "work" components of a live-learn-work community to reality. Donations fund the purchase of furniture and equipment to create a collaborative learning environment, fund scholarships for those students needing financial assistance and support the growing number of innovation and entrepreneurship programs.
PACE IS LEADING THE CHARGE
As the entrepreneurship center that serves all 10 campuses across the UH System, PACE is leading the execution of this bold vision. PACE brings its 20+ years of experience inspiring and cultivating innovators and entrepreneurs, along with the expertise, resources and support of its ecosystem partners in industry, government and the community to make this vision a reality.
Students who participate in PACE's comprehensive portfolio of programs are given the opportunity to develop an entrepreneurial mindset—a transferrable skillset and attitude essential to success in any career choice. The programs have a transformational impact on the students' college experience as they learn to problem solve, flex their creativity muscle, collaborate with people from diverse backgrounds, process information critically, assess risk, communicate effectively, and execute a plan.
RISE expands this educational experience by bringing together under one roof: PACE programs, student housing, entrepreneurs, startup companies, maker spaces, and 24/7 workspace. Participants have access to educational programs which include free advice by experienced mentors, startup funds, co-working space, and internships. Most importantly, entrepreneurs will find kindred souls living and working side by side to bring to market their ideas and solutions and contribute to a thriving and diversified local economy.
RISE will provide local students with a unique educational opportunity found in very few global universities. It will encourage them to choose their state university to pursue their career ambitions. Building this pipeline increases the chances that these bright students choose to stay in Hawaiʻi to work and establish their businesses thereby stimulating the growth of the economy.
FEATURED
Star Advertiser | August 16, 2023
On the first move-in day of the University of Hawaii's new dormitory for student entrepreneurs, Maverick Tongg came armed not only with his bags and boxes, but loads of ideas that he says could revolutionize Hawaii's tourism industry.
TENTATIVE TIMELINE
As of Sept. 28, 2021
TIME
EVENT
2021 Q3
Demolition of Mary Atherton Richards House building begins
2021 Q4
Demolition of Charles Atherton building begins (wings and interior only)
Financial Close
Razing Completed
2022 Q1
Groundbreaking
2022 Q3
Foundation Completed
2023 Q1
Framing Completed
2023 Q3
Construction Completed
Furniture, Fixtures & Equipment Installation
2023 Q3
Doors Open in Partnership with phone: (808) 956-5083
fax: (808) 956-5107
email: pace@hawaii.edu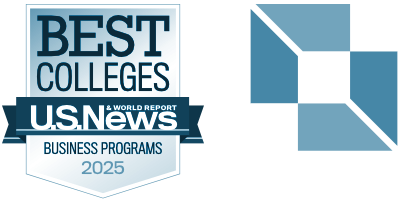 in Partnership with phone: (808) 956-5083
fax: (808) 956-5107
email: pace@hawaii.edu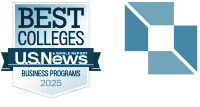 © 2020 Shidler College of Business. All rights reserved.
2404 Maile Way, Room E-402, Honolulu, HI 96822
Website by Blue Logic Labs
Intranet • Credits
© 2020 Shidler College of Business. All rights reserved.
Website by Blue Logic Labs
2404 Maile Way, Room E-402, Honolulu, HI 96822
Intranet • Credits