VIRTUAL PROFESSIONAL-IN-RESIDENCE
DEBRA BERESINI
Beresini is an experienced manager, investor and entrepreneur. In 1997, she co-founded invencor, inc., based in the San Francisco Bay Area and has since served as its CEO. Invencor manages both debt and equity funds, provides mentoring and educational programs for venture and private equity investors, consults with entrepreneurial management teams to grow companies and works with lending institutions that focus on emerging growth companies.
Beresini works with emerging growth companies across industries – healthcare, life science, and consumer – helping the management teams develop strategies to build sustainable companies. Her work with lending institutions includes structuring internal plans for risk mitigation policies and practices for lending to emerging growth companies.
Previously, she held senior positions at organizations focused on the investment, growth and financing of startup companies including AR&D Corp (specializing in technology transfer), US Portfolio Leasing-Ford subsidiary (venture leasing), Technology Funding, Inc. (debt and equity financing to emerging companies) and as senior vice president and manager of the National Division at Silicon Valley Bank.
Under her guidance at Silicon Valley Bank, Beresini and her team built the National Division for the bank opening loan production offices focused on the emerging company market throughout the western United States. Silicon Valley Bank, founded in 1982, was the first bank with a primary focus on emerging companies. In 2000, Beresini co-founded and became managing director of International Venture Fund LP based in Silicon Valley.
Beresini presently sits on the boards of AGIS Networks, San Ramon, California; Hawaii Biotech, Honolulu, Hawai'i and HIBEAM, a Hawai'i-based business accelerator. She is a member of the advisory board of the Pacific Asian Center for Entrepreneurship for the University of Hawai'i and is Chair of the Board of Trustees for the Wayne Brown Institute, an educational nonprofit focused on mentoring entrepreneurs. She was appointed by former Hawaii Governor Linda Lingle to the Hawaii Governor's Innovation Council, serving from June 2007 through 2008.
Beresini was recently appointed as a Senior Advisor for the Business Training Institute and for the Family Offices Group, the largest association in the family office wealth management industry. In 2013, she was named one of the "100 Most Influential Women in Silicon Valley" by the Silicon Valley Business Journal.
She is a frequent guest lecturer at universities and government organizations (both domestic and foreign) and at venture capital, entrepreneurial and tech transfer conferences throughout the U.S. in Partnership with phone: (808) 956-5083
fax: (808) 956-5107
email: pace@hawaii.edu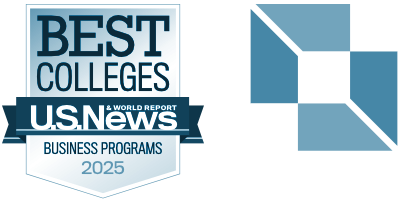 in Partnership with phone: (808) 956-5083
fax: (808) 956-5107
email: pace@hawaii.edu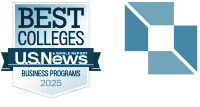 © 2020 Shidler College of Business. All rights reserved.
2404 Maile Way, Room E-402, Honolulu, HI 96822
Website by Blue Logic Labs
Intranet • Credits
© 2020 Shidler College of Business. All rights reserved.
Website by Blue Logic Labs
2404 Maile Way, Room E-402, Honolulu, HI 96822
Intranet • Credits