VIRTUAL PROFESSIONAL-IN-RESIDENCE
JOHN DAVIDSON
Now retired on the mainland, John M. Davidson, Ph.D., is a technologist, an entrepreneur, an author, and an investor in high tech companies, with a long term interest and specialization in the communications networking industry.
Dr. Davidson attended the University of Hawaii and received his Masters in Computer Science in 1970, and PhD in Electrical Engineering in 1976. While a Graduate Assistant at the school, he served as a software developer in the federally-funded ALOHA System Project, where he helped build an early time-sharing operating system for the university's IBM mainframe computer, and helped connect the university's innovative BCC-500 multi-processor system to the ARPA Network, the predecessor of today's Internet.
As the university's representative to the ARPANET Technical Working Group, John authored several early RFPs regarding practical networking design principles and most notably collaborated in the design and implementation of the TCP/IP protocols. Following his graduation, he spent a year working with Bolt Beranek and Newman in Cambridge, Mass., the government contractor responsible for the ARPANET deployment, where he participated in a collection of federally-sponsored research projects dealing with public and private networking systems.
In 1979, he moved to California to be a co-founder of Ungermann-Bass, Inc., the networking industry's first Local Area Networking company. At U-B, John served as Chief Technology Officer leading the company's development efforts through its IPO in 1983, and its $260 million sale to Tandem Computers in 1988. While at U-B, he wrote "An Introduction to TCP/IP," the first book describing these fundamental underpinnings of the Internet's communication infrastructure, which was published in 1988 by Springer-Verlag and was subsequently translated into Japanese and French for international distribution.
In 1993, he left U-B to found Network TeleSystems, Inc., a self-funded Internet infrastructure software company which supplied Internet Protocol software to ISPs, carriers, and enterprise customers. As Chairman and CEO, he led the company to an acquisition by Efficient Networks in 2000, and stayed through Efficient's acquisition by Siemens in 2001. He left Siemens to become a founding General Partner of Startup Capital Ventures, a Silicon Valley-based venture fund, and while with SCV served as Chairman, Director, or Advisor for a number of the firm's most successful investments.
As a part-time resident of Honolulu for most of his life, John invested in a number of tech startups and in the decidedly non-high tech, ill-fated Hawaii Superferry. He served as a Director of the Entrepreneur's Foundation of Hawaii and as an Advisor to the University's PACE entrepreneurship center.
In 2012, John moved to Las Vegas, NV, where he has continued his Angel investing activities, participating as the lead investor in Zello, the popular smart phone communications service, and has begun a self-directed study of the mathematics of the physical universe. He declares himself retired because he does not earn a paycheck. in Partnership with phone: (808) 956-5083
fax: (808) 956-5107
email: pace@hawaii.edu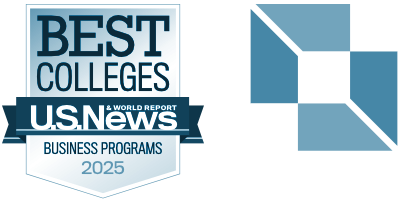 in Partnership with phone: (808) 956-5083
fax: (808) 956-5107
email: pace@hawaii.edu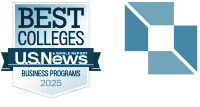 © 2020 Shidler College of Business. All rights reserved.
2404 Maile Way, Room E-402, Honolulu, HI 96822
Website by Blue Logic Labs
Intranet • Credits
© 2020 Shidler College of Business. All rights reserved.
Website by Blue Logic Labs
2404 Maile Way, Room E-402, Honolulu, HI 96822
Intranet • Credits