VIRTUAL PROFESSIONAL-IN-RESIDENCE
STEVE HAUMSCHILD
Steve Haumschild is a talented serial entrepreneur with vast experiences in various industries from Renewable Energy, Tourism ,Watersports, Manufacturing, Marketing, and Performance throughout small and large businesses. He has a proven track record in nearly every stage of a successful business, from start-ups to running multi-million dollar businesses to seats on the Board of Directors as well as through investments in others' businesses from concept to exit. He is an expert in risk management and mitigation, operations and logistics and negotiations.
His goal is to creates successful ways to build and grow businesses of all sizes, of all industries, to get funding and investors, identify the market and entrants, create successful business planning, and ethically manage the business for long term growth and sustainability. He operates his businesses with uncompromised ethics and integrity in all deals, big or small, from his contracts with mom and pop stores to some of the biggest players in Hawaii's business industry. Steve is directly responsible for creating over 80 local jobs through his ventures and indirectly his work has stabilized hundreds of jobs for local people Not only does Steve love business, he also loves Hawaii. His commitment to corporate social responsibility, which leads to the triple bottom line, demonstrates Steve's true character, rather than a sense of obligation.
Steve has the foresight and the leadership ability to be able to anticipate business problems before they happen and takes corrective steps so that the businesses he owns or consults for never miss a beat. Also drawing from his adventure leadership, Steve is a pioneer and confident in his ability to take risks. His business focus is on the things that truly count. He has an "out-of-the-box" approach to solving problems and is able to carefully make snap decisions, always in keeping with sustainable & ethical business growth.
Steve's leadership in the community now extends back to the University of Hawaii, where he recently returned as a business coach for the UH Young Entrepreneurs program, the business plan competition, and also Startup Weekend. He also volunteers as an advisor with a number of different small startups or struggling businesses. Steve plays an active role in not only investing in new start-ups, but also by mentoring entrepreneurs and providing new companies with valuable business advice and contacts. in Partnership with phone: (808) 956-5083
fax: (808) 956-5107
email: pace@hawaii.edu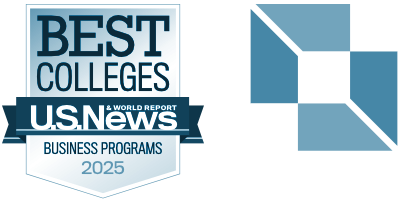 in Partnership with phone: (808) 956-5083
fax: (808) 956-5107
email: pace@hawaii.edu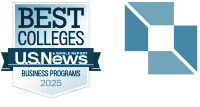 © 2020 Shidler College of Business. All rights reserved.
2404 Maile Way, Room E-402, Honolulu, HI 96822
Website by Blue Logic Labs
Intranet • Credits
© 2020 Shidler College of Business. All rights reserved.
Website by Blue Logic Labs
2404 Maile Way, Room E-402, Honolulu, HI 96822
Intranet • Credits