ABOUT TATE CASTILLO
Tate graduated with his J.D. in 2021 from the UH William S. Richardson School of Law, and is an associate with Goodsill Anderson Quinn & Stifel. He practices in the areas of corporate and insurance regulatory law, with an emphasis in captive insurance.
He works with clients on corporate governance issues as well as various operational and transactional business matters for privately-held entities and publicly-traded Fortune 500 and Fortune Global 500 companies, including some of the world's leading technology companies. Tate focuses on practical, regulatory, and strategic risk management concerns regarding the formation and operation of LLCs, Corporations, Nonprofits, and other entity structures.
During law school, Tate clerked for the Honorable Lawrence M. Reifurth at the Hawaiʻi State Intermediate Court of Appeals, externed in the Legal Department of the Hawaiian Electric Company (HECO), clerked for a law firm in downtown Honolulu, and interned with the In-House Counsel at Elemental Excelerator – a Hawaiʻi-based climate technology and innovation startup accelerator.
He remains committed to sustainability, innovation, and supporting the local community. He continues to grow Kope Soap as part of the startup's team.
ABOUT KOPE SOAP
Kope Soap found it's origin at the University of Hawaiʻi at Mānoa. Students in Professor Peter Rowan's Entrepreneurial Marketing class were tasked with creating and pitching new business ventures throughout the semester. To address increasing awareness towards climate change and the growing demand for natural products, the Kope Soap team determined to create a business that would benefit it's customers and the environment. Drawing inspiration from Barnana, a company that upcycles bananas into healthy snacks, Kope Soap noticed how many students were buying coffee from a nearby cafe and felt that there was a better way to utilize the coffee grounds.
KOPE SOAP HISTORY
Kope Soap was extremely well-received and became a finalist in the class.
From there, founder Tate along with his team progressed through a series of programs at Shidler's Pacific Asian Center for Entrepreneurship (PACE) that included the UH Business Plan Competition and PACE's 2018 UH Summer Startup Launchpad to make Kope Soap a reality.
LESSONS THROUGH PACE
Through PACE, I learned what it really takes to go from "zero to one," that is, I learned how to cultivate an entrepreneurial mindset that not only crafted a grand vision but also how to strategically develop hard and soft skills necessary to execute that vision. The vast resources and human capital available at PACE laid the foundation for the inception and growth of my company from a simple idea into a full-fledged business. One of the most important things I learned through PACE was the value of assembling a team of founders that did more than just cover each other's weaknesses but that truly synergized and supported one another's strengths in a way that truly makes the value of the team greater than the sum of its parts.
WORDS OF ADVICE
Any student entrepreneurs or students with startup ideas should absolutely take advantage of their privilege as students to fully utilize the events, resources, faculty, friends, and networks available through PACE because I can confidently say that my idea would never had gotten off the ground without their generous support. My last piece of advice would be to trust your instincts in light of the inevitable struggles ahead because, as Ralph Waldo Emerson once said, "to be great is to be misunderstood."
IN THE NEWS in Partnership with phone: (808) 956-5083
fax: (808) 956-5107
email: pace@hawaii.edu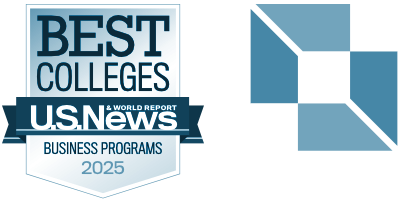 in Partnership with phone: (808) 956-5083
fax: (808) 956-5107
email: pace@hawaii.edu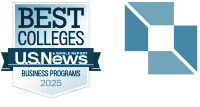 © 2020 Shidler College of Business. All rights reserved.
2404 Maile Way, Room E-402, Honolulu, HI 96822
Website by Blue Logic Labs
Intranet • Credits
© 2020 Shidler College of Business. All rights reserved.
Website by Blue Logic Labs
2404 Maile Way, Room E-402, Honolulu, HI 96822
Intranet • Credits