A LIVE-LEARN-WORK COMMUNITY FOR CHANGEMAKERS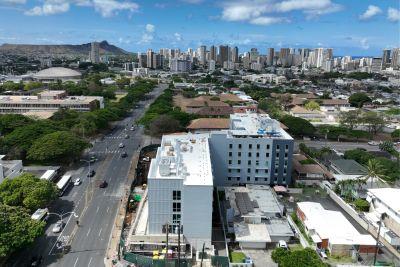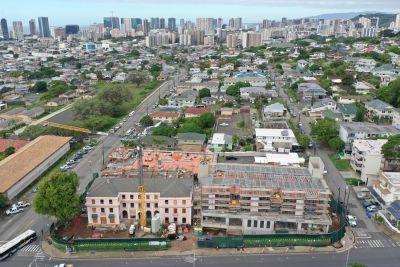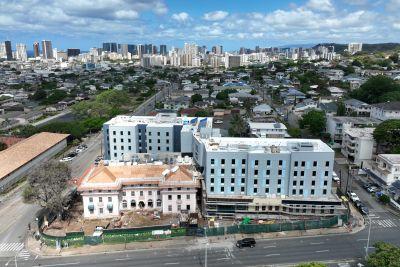 PACE is pleased to be a partner in this first-of-its-kind project at the University of Hawai'i to build a student housing facility that integrates with an entrepreneurship center.
Building upon our 20+ year history of delivering exceptional entrepreneurial programming for students and faculty of all disciplines, PACE is excited to expand our operations to offer our current flagship programs along with new and exciting entrepreneurial programs and leadership opportunities at RISE. Through the new PACE Leaders program, students are able to help activate our space within RISE, gain skills and apply for thousands of dollars in scholarships.
RISE is privately managed by BHOM. The facility offers single- and double-occupancy residences for both undergraduate and graduate students of all majors.
To learn more about living at RISE, go to risemanoa.com, call 808-468-1711, or email riseuhmanoa@bhomstudentliving.com.
Big mahalo to AHL for designing our new space in RISE
UNLEASHING THE ENTREPRENEURIAL POTENTIAL OF STUDENTS
RISE is designed to allow students to come together and explore their passions, solve complex problems, test their ideas, access support services, and launch companies within an environment that fosters collaboration, leadership, and entrepreneurship. Students from all UH campuses—not just RISE residents—will have access to PACE's co-working space, meeting rooms, maker spaces, and educational programs which include mentorship, startup training, skills development, and funding. 
RISE residents will have the bonus benefit of living side by side with students who share the same drive and ambition in a new and innovative dorm. The building offers a fresh take on dorm-style living with lounges and courtyards where residents can unwind, relax, and connect with friends. Read below for more features and contact our student housing partner, BHOM, to apply to live at RISE. 
PACE programs teach students to:
Flex their creativity muscle

Collaborate with people from diverse backgrounds

Build leadership capacity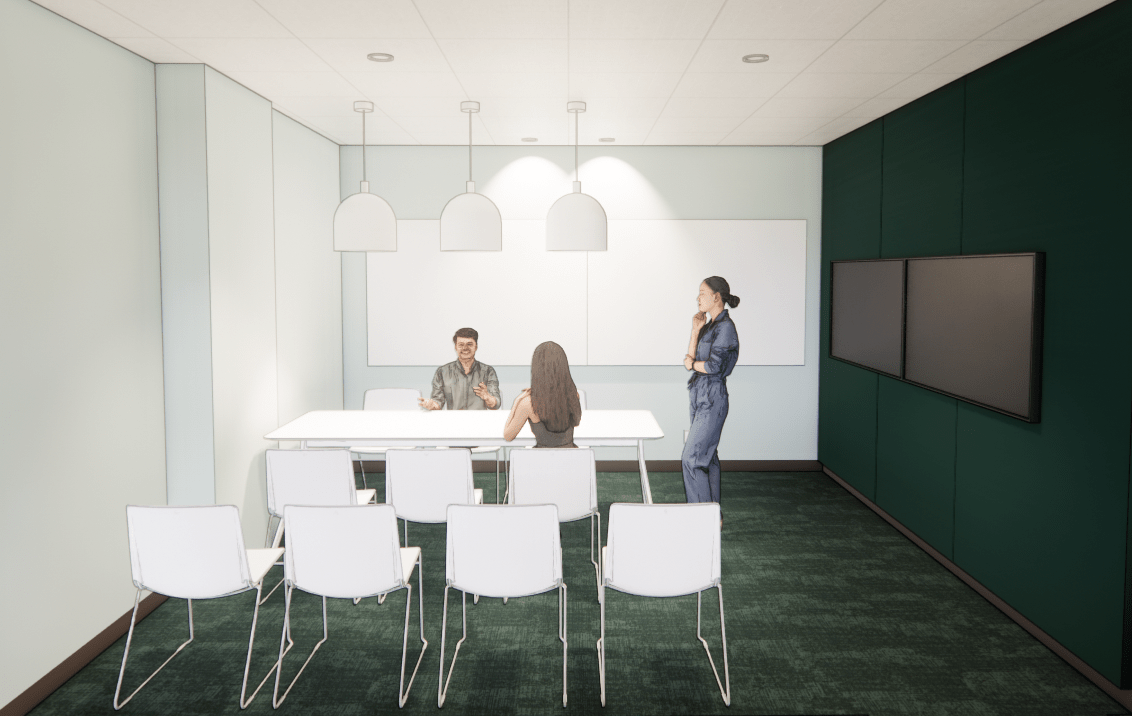 First-of-its-kind, $70-million, six-story facility

Located across the street from the UH Mānoa campus

139,000 gross square-foot building, designed to be LEED certified

219 single and double student housing units

374 beds

10,000-square-foot multi-purpose venue includes co-working spaces, meeting areas, a recording studio, a classroom, and prototyping labs with high-tech equipment

UH Counselor-in-Residence
Fully furnished units with air conditioning

Surfboard and bicycle storage

Laundry room on floors 3 to 6

Barbecue grills & outdoor deck

Elevator access to all floors

Controlled access security
MAHALO TO OUR SUPPORTERS
PACE launched a $5 million fundraising campaign to bring the "learn" and "work" components of a live-learn-work community to reality. Donations will fund the purchase of furniture and equipment for the PACE spaces, fund scholarships for those students needing financial assistance, and support the growing number of innovation and entrepreneurship programs. PACE is grateful to the following donors for their commitment to RISE and the future of entrepreneurship education at the University of Hawai'i.When you see them, please thank them for us!
Learn more about the background and history of this unique project.
American Savings Bank
Ben Godsey & Yvonne Chan
First Hawaiian Bank Foundation
Hawaiian Electric Industries
Island Insurance Foundation
Mamoru & Aiko Takitani Foundation, Inc.
Rich & Eileen Wacker
Shidler College of Business
The Dods Foundation
Yamada – Scott Family Foundation
AHL
Anonymous
Atherton Family Foundation
HTDC
Hunt Companies
John & Sue Dean
Kamehameha Schools
Kent & Jean Tsukamoto
Matson Navigation Company, Inc.
Moss & Associates, LLC
Par Pacific Holding, Inc.
Roy & Hilda Takeyama Foundation
Russell & Valerie Hata
Savan Patel
Servco Foundation
Steve & Nan Baker
The Clarence T.C. Ching Foundation
Thomas & Debra Nichols
Allen Uyeda
Anonymous
Bright Light Digital
David Y.Y. & Roselyn H.C. Yun
Mark Tawara
Omnitrak Group, Inc.
Ritchie & Sunny Mudd
Alexander & Baldwin
Assaf Karmon
Central Pacific Bank Foundation
Dale & Wendy (Kuwamoto) Peterson
Denis & Ella Isono
Earl & Joy Fry
Edgar C. Harrell Associates, Inc.
Eric Tom & Boni Lally Tom
Hawaiian Telcom
Larry Rodriguez
Peter Rowan
Rob Billingsly
Sandra Fujiyama
FEATURED
University of Hawai'i Foundation | October 9, 2023
Honolulu philanthropist Walter A. Dods Jr. has made a $5 million donation to the University of Hawaiʻi's new Residences for Innovative Student Entrepreneurs at UH Mānoa. In recognition of this momentous gift, the building will be named the Walter Dods Jr. RISE Center. in Partnership with phone: (808) 956-5083
fax: (808) 956-5107
email: pace@hawaii.edu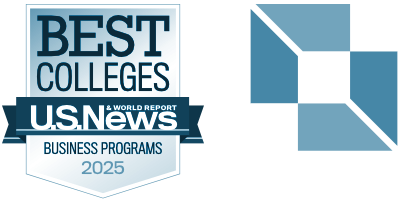 in Partnership with phone: (808) 956-5083
fax: (808) 956-5107
email: pace@hawaii.edu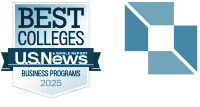 © 2020 Shidler College of Business. All rights reserved.
2404 Maile Way, Room E-402, Honolulu, HI 96822
Website by Blue Logic Labs
Intranet • Credits
© 2020 Shidler College of Business. All rights reserved.
Website by Blue Logic Labs
2404 Maile Way, Room E-402, Honolulu, HI 96822
Intranet • Credits