ABOUT JINAN'S NUTRITION CONSULTING BUSINESS
I launched my nutrition consulting business in June 2020. However, one could say I've been building up information and passion for my clients for many years. I have passed many hours as a professor of nutrition, instructing students in nutrition classes, mentoring graduate students and inspiring the next generation of nutritionists. In 2020, I recognized the need to disseminate factual information on nutrition during the pandemic, especially given the increased risk of health problems that comes with being overweight. I then launched my company, which consists of a blog and numerous nutrition-related services, such as group nutrition coaching, workshops, and more.
GROWTH AND TRACTION
Since I started, I have started generating revenue through advertisements on my website and through affiliate marketing. I am a participant in the Amazon Services LLC Associates Program, an affiliate advertising program designed to provide a means for us to earn fees by linking to Amazon.com and affiliated sites. I am also an affiliate for other programs that I used to build my business, such as ConvertKit and the HashtagJeff SEO subscription program. I have been consistently posting blog posts and other content and have been forming relationships with clients, as well as other professionals.
I plan to begin working with companies selling high-quality food products and others offering nutrition-related services to create sponsored posts. I am just starting to develop relationships in this area and am excited to add this as an additional revenue stream.
LESSONS THROUGH PACE
Through PACE, I further developed an entrepreneurial mindset. Since I completed the summer startup launchpad twice, along with the business plan competition, I was able to gain a good understanding of how to develop a business idea and then move it forward and scale it. I worked with different team members on different nutrition-related projects each time. I spoke with many, many members of my target audience during that time, and got a good grasp of some of the pain people were feeling when it comes to eating well and obtaining nutrition information.
WORDS OF ADVICE
Figure out what excites you; for me, one of those things is writing. I love to share what I know this way, and have been writing as a professor for years in the form of my research publications. I thought blogging could be a way to keep doing what I love in another way, while adding other activities I enjoy such as teaching in the form of group coaching. Also, find mentors! I found mentors not only in PACE but through many other channels in my field.
BUSINESS LINKS AND NEWS ARTICLES
https://www.facebook.com/JinanBannaNutritionist
https://www.instagram.com/jinanbanna/
https://www.pinterest.com/JinanBannaNutritionist/
https://www.huffpost.com/entry/pumpkin-spice-lattes-how-unhealthy_l_5f6cbbd6c5b653a2bcb158e8
https://blog.myfitnesspal.com/ways-to-simplify-your-weight-loss-plan/ in Partnership with phone: (808) 956-5083
fax: (808) 956-5107
email: pace@hawaii.edu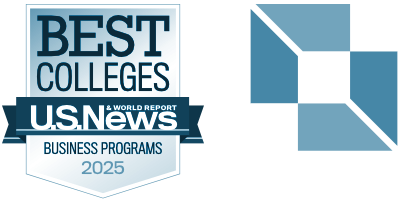 in Partnership with phone: (808) 956-5083
fax: (808) 956-5107
email: pace@hawaii.edu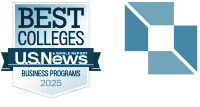 © 2020 Shidler College of Business. All rights reserved.
2404 Maile Way, Room E-402, Honolulu, HI 96822
Website by Blue Logic Labs
Intranet • Credits
© 2020 Shidler College of Business. All rights reserved.
Website by Blue Logic Labs
2404 Maile Way, Room E-402, Honolulu, HI 96822
Intranet • Credits