BUSINESS LAW CORPS
Business Law Corps, or "BLC" for short, is a 501(c)(3) legal nonprofit organization that provides new small business owners and entrepreneurs of limited means with access to the legal system. The volunteer attorneys with BLC assist entrepreneurs by providing free legal services and resources.
Fall 2023 • 4 Appointments per date
11:00 to 11:30am • 11:30am to 12:00pm • 12:00 to 12:30pm • 12:30 to 1:00pm
Gregory Kim • September 21
Sara Strona • October 5
Chris Mashiba • October 5
Ryan Hew • November 2
Keri Ann Krzykowski • November 9
Daniel Lam • December 7
 MEET MEMBERS OF THE BUSINESS LAW CORPS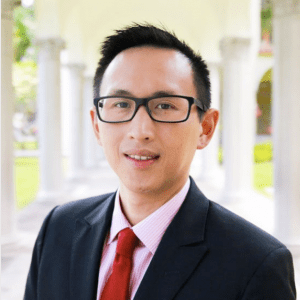 ABOUT RYAN HEW
Ryan K. Hew is Partner with Hew & Bordenave LLP. Hew focuses on business law matters, in particular, transactions and compliance work. Specifically, Ryan assists clients forming their LLCs/corporations, buying/selling their business, obtaining licenses and permits, and in general drafting contracts and filings for business matters. He takes a pragmatic approach to dealing with legal issues by spending time educating clients on possible options they can choose from when faced with legal problems for their business deals.
Principally, Ryan works with clients that are in professional fields (such as realtors and dentists), web and application developers and programmers, contractors, professional service providers and consultants, and food and retail services. When not downloading the latest productivity and social media app on his devices, he can be found hanging out with his husky, or dining out at the latest restaurant.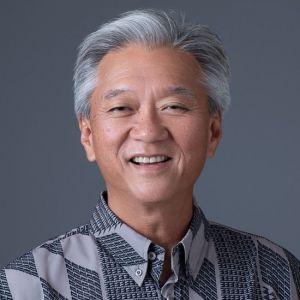 ABOUT GREG KIM
Gregory Kim is the founder of Vantage Counsel LLC, based in Honolulu, Hawaii, which offers value-driven corporate and business law services. Previously, Greg was a partner at Convergent Law Group, based in Silicon Valley. He has over 25 years of experience working with entrepreneurs on idea generation and growing startup businesses. He specializes in corporate and securities laws, mergers and acquisitions, venture capital, startups and other business formations, and was the principal draftsperson of the Hawaii Business Corporation Act.
Greg is a founding member of HiBEAM, a founding director of the Entrepreneurs Foundation of Hawaii, and a Lecturer in Law at the University of Hawaii William S. Richardson School of Law, where he teaches the Entrepreneurship and Small Business Clinic, and was an Adjunct Professor at Chaminade University, where he taught entrepreneurship in the Hogan program.  Greg is also the co-founder of the Business Law Corps, a legal nonprofit that connects promising entrepreneurs to corporate lawyers willing to represent them on a pro bono basis.  Greg is recognized as a leading corporate attorney by Best Lawyers of America, Chambers USA and Super Lawyers. He received a BS in engineering from Yale in 1979 and a JD/MBA from UC Berkeley in 1983.
ABOUT KERI ANN KRZYKOWSKI
Keri Ann Krzykowski is a partner at Cades Schutte LLP concentrating in intellectual property, including patents, trademarks, copyrights, trade secrets, and licensing. She counsels clients on all aspects of foreign and domestic intellectual property portfolio management, including filing U.S. patent, trademark, and copyright applications at the U.S. Patent and Trademark Office and the U.S. Copyright Office, filing international PCT patent applications and Madrid Protocol trademark applications, prosecution, licensing, and due diligence. Keri Ann also represents clients in trademark opposition and cancellation proceedings before the Trademark Trial and Appeal Board, and in litigation matters before the United States District Court for the District of Hawai'i. Keri Ann is a registered patent attorney admitted to practice before the U.S. Patent and Trademark Office and all Hawai'i courts, the United States District Court for the District of Hawai'i, and the Ninth Circuit Court of Appeals. She is a member of the Hawaii State Bar Association and the American Bar Association.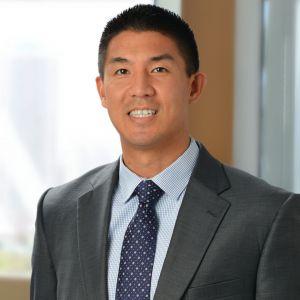 ABOUT DANIEL LAM
Daniel Lam is a partner at Goodsill Anderson Quinn & Stifel LLP and focuses his practice on venture capital, mergers and acquisitions, securities regulation, corporate governance, entity structuring (corporations, LLCs, partnerships) and general business law. He works with clients of all sizes from solo entrepreneurs and startups to multi-owner closely-held corporations, LLCs and partnerships, and large private and public companies.
Daniel was born and raised in Honolulu and is a graduate of Punahou School. After receiving his undergraduate degree, Daniel lived and worked in Japan for five years before entering law school. In his free time, Daniel enjoys spending time with his family and playing golf.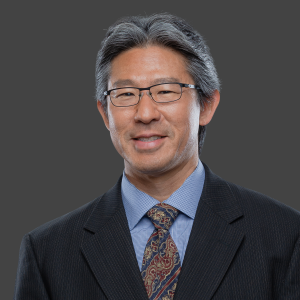 ABOUT CHRIS MASHIBA
Chris Mashiba is a partner with Cades Schutte. He is Chair of the Tax Department. His practice is concentrated in the areas of federal and state tax planning for businesses and individuals and resolving federal and state tax audits. He is the past chair of the Tax Committee of the Hawaii Society of CPAs and past chair of the Tax Section of the Hawaii State Bar Association. Chris is currently listed in the publication _The Best Lawyers in America_®. He is a past Adjunct Professor of Law at the William S. Richardson School of Law, teaching corporate and partnership taxation.
Chris received his J.D. degree, cum laude, from Hastings College of the Law, University of California. Chris received his B.B.A. degree in accounting, with distinction, from the University of Hawai'i. He is also licensed as a CPA in Hawai'i (not in public practice).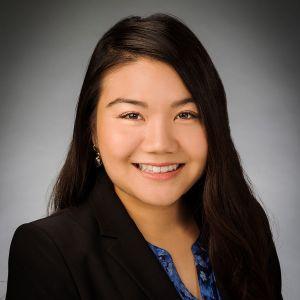 ABOUT SARA STRONA
Ms. Sara Strona is a Director of Starn O'Toole Marcus & Fisher. Ms. Strona focuses her practice in the areas of commercial real estate transactions, leasing, commercial asset and equity sales and acquisitions, and corporate law. Examples of Ms. Strona's work include assisting clients with Real Estate Acquisitions, Sales, Development, and Financing; Commercial Leasing; Corporate Structuring; Business Transactions; Hotel and Resort and Government Relations.
Ms. Strona has been selected to the Hawaii Super Lawyers®, "Rising Star" list in the practice area of Real Estate Law since 2020. Ms. Strona has been selected to The Best Lawyers in America®, Ones to Watch list in the practice areas of Business Organizations (Including LLCs and Partnerships), Corporate Law and Real Estate Law.
After graduating from the William S. Richardson School of Law, Ms. Strona served as Law Clerk to the Honorable Katherine G. Leonard, Associate Judge of the Hawaii Intermediate Court of Appeals. She served judicial externships with the Honorable Simeon R. Acoba (Ret.), Associate Justice of the Hawaii Supreme Court, and the Honorable Richard R. Clifton (Ret.), Judge of the United States Court of Appeals for the Ninth Circuit. in Partnership with phone: (808) 956-5083
fax: (808) 956-5107
email: pace@hawaii.edu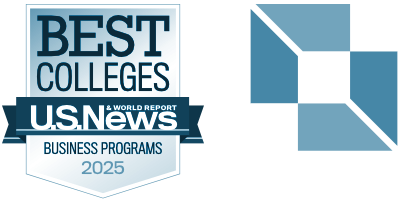 in Partnership with phone: (808) 956-5083
fax: (808) 956-5107
email: pace@hawaii.edu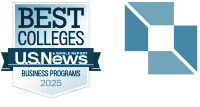 © 2020 Shidler College of Business. All rights reserved.
2404 Maile Way, Room E-402, Honolulu, HI 96822
Website by Blue Logic Labs
Intranet • Credits
© 2020 Shidler College of Business. All rights reserved.
Website by Blue Logic Labs
2404 Maile Way, Room E-402, Honolulu, HI 96822
Intranet • Credits