PIIA AARMA
Piia M. Aarma has been involved in communications for more than 30 years. Her experience includes corporate communications, public service and political campaigns, marketing, online communications, branding, national-level lobbying, newspaper reporting and editing, magazine writing and speeches. She has broad industry and functional expertise, with specialties in strategic communications, planning, image and positioning, media relations and crisis management.
She has received several awards from the Public Relations Society of America, International Association of Business Communicators, CASE (Council for Advancement and Support of Education), Print Design regional design awards and Pele awards. She was recognized by the Small Business Administration as a Women in Business Champion of the Year, City and County of Honolulu (2007) and by Pacific Business News' Women Who Mean Business (2) and Community Leader of the Year programs.
Locating to Honolulu, Hawaii, from Washington, DC, where she was with the National Association of Manufacturers on both the PR and lobbying sides, she joined Bank of Hawaii in 1987 to lead the company's corporate communications including its Pacific, Asia and U.S. Mainland locations for 10 years. In this role, she developed strategic integrated communications plans to position the company, its products, executives and staff as industry leaders. She developed and led crisis communications strategy and implementation. In 1996, she developed the company's website and the beginnings of a long-term strategic plan for Internet communications and commerce. In 1997, she started her own PR and marketing consulting firm, Pineapple Tweed, in Honolulu.
An active community participant, she is a trustee of KCAA Preschools, a director and previous president of Hawaii Nature Center, a member of the Honolulu Biennial Foundation (now Hawaii Contemporary), a member and past president of the board of directors for Hawaii Green Growth and a member of its Sustainability Business Forum.
She is a Professional in Residence for the Pacific & Asia Center for Entrepreneurship (PACE) at University of Hawaii and a member of its advisory board, and mentor for Blue Startups. She is a sponsor and mentor for Mana Up, an accelerator for Hawaii-based product companies and a federally appointed and previous chair of the Hawaii-Pacific Export Council, an organization dedicated to promoting exporting. A long-time sponsor of the Hawaii Venture Capital Association, she was the 2016 president of The Pacific Club, the oldest business and social club west of the Mississippi.
Fall 2023 • 4 Appointments per date
September 28 • October 26 • December 7
3:00 to 3:30pm • 3:30 to 4:00pm • 4:00 to 4:30pm • 4:30 to 5:00pm in Partnership with phone: (808) 956-5083
fax: (808) 956-5107
email: pace@hawaii.edu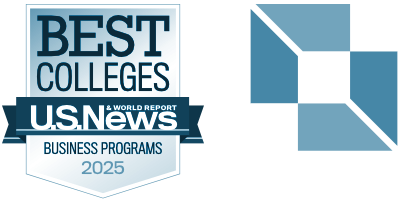 in Partnership with phone: (808) 956-5083
fax: (808) 956-5107
email: pace@hawaii.edu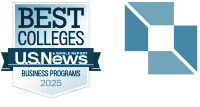 © 2020 Shidler College of Business. All rights reserved.
2404 Maile Way, Room E-402, Honolulu, HI 96822
Website by Blue Logic Labs
Intranet • Credits
© 2020 Shidler College of Business. All rights reserved.
Website by Blue Logic Labs
2404 Maile Way, Room E-402, Honolulu, HI 96822
Intranet • Credits