UH VENTURE COMPETITION
COMPETITION VOLUNTEER
The UH Venture Competition would not be possible without the generous contribution of volunteers. Each year, more than 50 professionals serve as volunteer judges, coaches, and instructors. The volunteers' expertise, time, and introductions to their network are core to the success and impact of the competition. If you are interested in volunteering, please see below for details.
MINIMUM QUALIFICATIONS:
PACE seeks individuals who have at least five years of experience in industry, investment, and/or work history in the entrepreneurship arena. Thank you for understanding that preference for coach and semifinal judge roles will be given to volunteers who have prior experience as a PACE competition mentor, coach or judge.
VOLUNTEER ROLES:
Please note that a volunteer may serve as a judge in the first and second rounds, but coaches may not serve as a semifinal (round 2) judge.
COACH:
Coaches are an integral part of the competitors' experience and have direct impact on the team's success. Coaches are paired with one semifinal team, and provide vital mentorship and help to:

Open their networks and make introductions so that the team can conduct targeted customer interviews;
Focus the team to develop product-market fit; and
Provide feedback on the team's business plan and pitch.

Coaches must attend a briefing from 11:00 am to 12:00 PM on Saturday, March 4 in person (or via Zoom only if you are off-island).
Time Commitment: One hour per week from March 1 to May 6. Duration depends on the success of the team in the competition.
ROUND 1: SLIDE DECK AND BUSINESS SUMMARY JUDGE
Judges in this round review, score, and provide feedback on not more than 5 slide decks & business summaries. Scores are due by 5 PM on February 28.
Time Commitment: A few hours from February 22 to 28 to score summaries.
ROUND 2: SEMIFINAL JUDGE
Judges in this round review, score, and provide feedback on not more than five business plans, AND judge oral presentations for the same plans.
Written plan scores are due by 9 AM on April 13. Round 2 judges must attend the semifinal event in person from 8:45 AM to 1:15 PM on Saturday, April 15.
Time Commitment: A few hours from March 29 to April 13 to read and score the written plans, and 4.5 hours on April 15.
WAIVER FORM:
All volunteers will be required to sign the UH Media Release Form. in Partnership with phone: (808) 956-5083
fax: (808) 956-5107
email: pace@hawaii.edu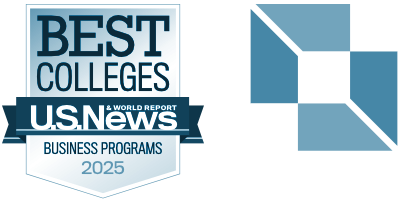 in Partnership with phone: (808) 956-5083
fax: (808) 956-5107
email: pace@hawaii.edu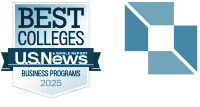 © 2020 Shidler College of Business. All rights reserved.
2404 Maile Way, Room E-402, Honolulu, HI 96822
Website by Blue Logic Labs
Intranet • Credits
© 2020 Shidler College of Business. All rights reserved.
Website by Blue Logic Labs
2404 Maile Way, Room E-402, Honolulu, HI 96822
Intranet • Credits