ABOUT RENDEZVIEW
Rendezview is the central hub for all your collaboration needs connecting teams and keeping them in sync. RendezView is a new type of collaboration platform where instead of sharing control of the screen everyone can simultaneously interact with all the content. Allowing teams to collaborate in real time on pdfs, images, videos, CAD files and more.
RENDEZVIEW HISTORY
Hidden away in Mānoa in a humble, unassuming building at the University of Hawaiʻi lives a laboratory teeming with stepping stones to the future. The Laboratory for Advanced Visualization and Applications, or LAVA, is a vibrant research and development hub centered around the exploration of emerging technologies in visualization, human computer interaction, analytics, and virtual and augmented reality. LAVA's director Dr Jason Leigh has been since the labs inception in 2014 mentoring and working with Alberto González Martínez, Dylan Kobayashi, and Ryan Theriot current graduate students in the Computer Science department at the University of Hawaiʻi and the founders of RendezView.
Taking the best aspects of traditional office collaboration and transforming them to work in a digital environment is the core idea behind RendezView's vision. Innovation, brain power, and old fashioned hard work landed the three founders a first place prize in PACE Business Competition in 2018. The team has since expanded with additional developers, designers and business talent to support RendezView's growth. In 2019, RendezView participated in the university's XLR8UH program and has rolled out its first round of beta testing with local Hawaii companies.
LESSONS THROUGH PACE
The different PACE programs have been an invaluable resource during RendezView's short history. One important aid was learning from past entrepreneurs and knowledgeable mentors associated with PACE. Additionally, PACE even provides the assistance of volunteer experts in marketing and law. PACE has taught me core concepts about financials or how to properly structure and start a business. Another important factor, being mostly technical founders, is that the programs forced us to get out of the building and get in contact with real companies which helped us better understand their problems in their words and within their workflows.
WORDS OF ADVICE
I think one of the important things you learn fast is that entrepreneurship is not too much about ideas, everyone anywhere can have lots of ideas. The important thing is being able to execute on those ideas. Work hard and intelligently to figure out a plan to make your ideas real. Entrepreneurship is tough and a team game, surround yourself with the best people, so you can learn from them everyday, because you will probably have to do lots of things which you don't know much about and will need to figure out them on the process. And obviously have fun! 🙂
RECOGNITION AND AWARDS in Partnership with phone: (808) 956-5083
fax: (808) 956-5107
email: pace@hawaii.edu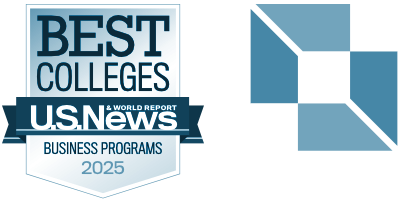 in Partnership with phone: (808) 956-5083
fax: (808) 956-5107
email: pace@hawaii.edu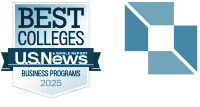 © 2020 Shidler College of Business. All rights reserved.
2404 Maile Way, Room E-402, Honolulu, HI 96822
Website by Blue Logic Labs
Intranet • Credits
© 2020 Shidler College of Business. All rights reserved.
Website by Blue Logic Labs
2404 Maile Way, Room E-402, Honolulu, HI 96822
Intranet • Credits