ABOUT WEAREWORTHY
The startup WeAreWorthy currently works by collaborative efforts with a small cut, make, and trim team that works with ethically and environmentally friendly sourced natural fibers and natural dyes from Jaipur, India. Men's and women's garments are co-designed in house, on island, by Savannah Adler, and off island with Sunita Burad; finished products are then imported and sold in store, online, and at popup vending events.
WEAREWORTHY HISTORY
Fashion plays a prominent role in our lives. Every day we convey who we are and what we support by the things we wear. At WeAreWorthy we are concerned with the health and well being of our planet, and our bodies. Years ago we learned that the fashion industry is one of the largest industries contributing to pollution worldwide, and more specifically our oceans. It became clear to us that we wanted to use fashion as a way of starting the conversation for topics like sustainability, ethical sourcing and manufacturing, environmental friendliness, as well as contribute positively to the production, consumption, and awareness of being eco-minded. We started out as an environmental blog spreading awareness about such issues, then began retailing products in alignment with our mission and standards. We then went on to produce events in order to spread this mission to our local community as a means of outreach. We have been able to inspire the youth of Hawaii through our fashion shows and events, and have even participated in events such as San Francisco Sustainable Fashion Week International at City Hall, San Francisco. The fashion community is one that we believe needs to take more responsibility for what is being produced and how. Worthy is our way of speaking into this industry with the goal of bringing a fresh perspective that we hope can bring change. When we learned about PACE programs, we jumped right in, because we saw a great opportunity to learn. After participating in a few workshops, like the Business Plan Competition and Summer Launch Pad, we felt strategically equipped, as well as financially kick-started to launch WeAreWorthy.
LESSONS THROUGH PACE
There is nothing more valuable than going out into the public to test the validity and value in your product/idea – then presenting your findings to supportive, and experienced, professional teams at PACE.
WORDS OF ADVICE
See if there is really a demand for your product or idea, test to find out if you're satisfying a need in the marketplace. in Partnership with phone: (808) 956-5083
fax: (808) 956-5107
email: pace@hawaii.edu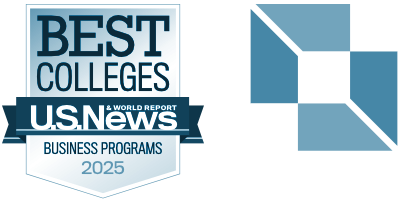 in Partnership with phone: (808) 956-5083
fax: (808) 956-5107
email: pace@hawaii.edu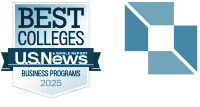 © 2020 Shidler College of Business. All rights reserved.
2404 Maile Way, Room E-402, Honolulu, HI 96822
Website by Blue Logic Labs
Intranet • Credits
© 2020 Shidler College of Business. All rights reserved.
Website by Blue Logic Labs
2404 Maile Way, Room E-402, Honolulu, HI 96822
Intranet • Credits