IN•sPACE EVENTS
Intellectual Property for Entrepreneurs: What you Need to Know to Protect and Grow Your Business
ABOUT THE SPEAKERS
Wendy Peterson is General Counsel to Knobbe Martens, the largest law firm in Orange County, CA and one of the largest intellectual property law firms in the nation. Knobbe has been pleased to serve as patent counsel to UH over the past 15 years, protecting innovations developed at the University. Prior to joining Knobbe 17 years ago, Wendy was General Counsel of a Knobbe client, Wynn Oil Company, and Assistant General Counsel of Parker-Hannifin Corporations Seal Group, a $2 billion manufacturer of rubber and engineered plastic products. Prior to that, Wendy was Assistant General Counsel and Corporate Secretary of Wynn's International, a $600 million company traded on the NYSE. She started her career doing corporate securities and mergers and acquisition work at O'Melveny & Myers, a global law firm.
Wendy is a 1982 graduate of Shidler in Accounting, and a 1985 graduate of the University of Hawai'i William S. Richardson School of Law, where she was Editor-in-Chief of the Law Review. She currently serves on the board of the Pacific Asian Center for Entrepreneurship, and was recently inducted into the Shidler Hall of Honor. For the past four years, Wendy was selected by the Orange County Business Journal as one of the OC's top 500 most influential business people and opinion setters. She also produces films for her husband, Dale—most recently, the Amazon award-winning film, "Hello, My Name is Frank."
Jeffrey L. Van Hoosear is a partner in the Orange County office of Knobbe, Martens, Olson & Bear, LLP. He focuses on international trademark and unfair competition matters. His practice also includes trademark selection, clearance and management, licensing, trademark and copyright prosecution, proceedings before the Trademark Trial and Appeal Board, domain names, website content and state rights of publicity issues. Mr. Van Hoosear represents a number of clients in the apparel and sporting goods industries, as well as clients in the food and beverage, entertainment, financial, insurance and real estate industries. He has represented Kate Spade, Quiksilver, Chico's, Pacific Life, SchoolsFirst Credit Union, First American, Auto Club of Southern California, Green Street Advisors, Lee & Associates, Toshiba America Electronic Components, and El Pollo Loco.
Jeff is a co-chair of the firm's Trademark Practice Group and writes for the firm's Fashion & Beauty Blog.
Jeff received his law degree from Boston University School of Law (J.D. 1986). He received his undergraduate degree from Beloit College (B.A. Government 1983). He was the recipient of the Martha Peterson Award and a member of the Phi Beta Kappa Honor Society. He attended American University (Spring 1982) as part of the Washington Semester Program. in Partnership with phone: (808) 956-5083
fax: (808) 956-5107
email: pace@hawaii.edu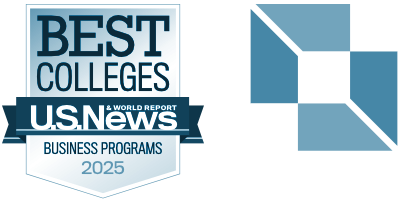 in Partnership with phone: (808) 956-5083
fax: (808) 956-5107
email: pace@hawaii.edu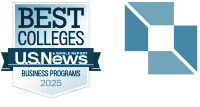 © 2020 Shidler College of Business. All rights reserved.
2404 Maile Way, Room E-402, Honolulu, HI 96822
Website by Blue Logic Labs
Intranet • Credits
© 2020 Shidler College of Business. All rights reserved.
Website by Blue Logic Labs
2404 Maile Way, Room E-402, Honolulu, HI 96822
Intranet • Credits