VIRTUAL PROFESSIONAL-IN-RESIDENCE
BRETT NESLAND
Mr. Nesland is a financier, private/angel equity investor and strategic finance professional who has over 15 years of experience in the capital markets. He has served in key advisory and management positions with several national firms, including PaineWebber, US Bancorp, Fleet (Q & R division) and KeyCorp (McDonald Financial). Most recently, he has served as the Principal of Armada Capital, a Seattle-based private/angel equity and advisory firm.
Mr. Nesland's experience includes numerous investments and advisory engagements involving early-stage debt and equity transactions for both public and private companies.
As Principal at Armada, his engagements included serving as lead investor in several privately-held, Northwest-based companies. Some of the current portfolio investments include BaconSalt (www.baconsalt.com), Linqware (www.linqware.com), and VioGuard (www.vioguard.com). At Armada, Mr. Nesland has syndicated transactions to fulfill the capital needs of several client companies either in debt or equity transactions. Additionally, Mr. Nesland was a strategic advisor for a new start-up fund The University finds (www.theufunds.com). Mr. Nesland's most current alliance is an advisor to USDR, (www.usdrllc.com) a distressed debt fund.
While at KeyCorp / McDonald Financial, he served as SR VP Western Regional Manager, where he oversaw all Client Investment Advisors and operations for the Western Division (11 states). Mr. Nesland also was instrumental in rebuilding the Sales Investment Division in the Pacific Northwest, contributing to their subsequent acquisition McDonald Financial by UBS.
As Northwest Regional Manager for Fleet Bank Boston Q&R Division from 2001 – 2004 (Acquired by Bank of America), Mr. Nesland was recognized as one of their Top National Performers in three consecutive years. Prior to his tenure at Fleet, Mr. Nesland worked at US Bancorp Investments as Western Washington Manager. Prior to that, he served as an Investment Advisor for PaineWebber (Acquired by UBS).
Mr. Nesland currently serves on several Advisory Boards, including BaconSalt, Linqware, and BedVoyage. He holds a Bachelor of Business Administration from the University of Hawaii at Hilo. in Partnership with phone: (808) 956-5083
fax: (808) 956-5107
email: pace@hawaii.edu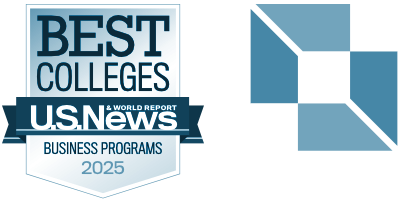 in Partnership with phone: (808) 956-5083
fax: (808) 956-5107
email: pace@hawaii.edu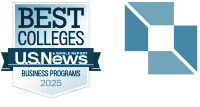 © 2020 Shidler College of Business. All rights reserved.
2404 Maile Way, Room E-402, Honolulu, HI 96822
Website by Blue Logic Labs
Intranet • Credits
© 2020 Shidler College of Business. All rights reserved.
Website by Blue Logic Labs
2404 Maile Way, Room E-402, Honolulu, HI 96822
Intranet • Credits