VIRTUAL PROFESSIONAL-IN-RESIDENCE
DJ HALCRO
Halcro is skilled in team building, project management, CRM management, sales, marketing, business development, bringing solutions to problem issues, cost controls, asset-resource management-development and business start-ups.
He has experience in domestic, regional and international management, retail development, technology solutions, process analysis and design, e-commerce market planning and strategy, e-commerce sales solutions, fulfillment solutions, and on-line and interactive marketing.
WORK SUMMARY
A travel industry professional for 22 years active in the Asia – Pacific Market. Worked in Hawaii and throughout the Pacific Rim developing markets in Korea, Japan, Taiwan, Hong Kong, People's Republic of China and the Philippines, completed successful business start-ups in Guam and Saipan.
Director of Communications for Hospitality Unlimited, Inc., Travel Vision Media Services Division, a Japan – Hawaii based consultancy firm specializing in the Japan Travel Trade.
Director of Yankee Group Investments, Inc. The company is the distributor in Hawaii and Micronesia for PEPC Worldwide, which has devised proprietary technology to deliver newspaper content world wide via a satellite network. The company also assists business's with developing successful e-commerce solutions.
Active in the China Market since 1981, working closely with companies based in China facilitating Hawaii and US Mainland introductions. This particular program promotes the development of relationships between Hawaii and Chinese Government agencies as well as private business groups. The objective is to give businesses the opportunity to learn more about China's connection historically and culturally with Hawaii.
DJ is is the General Manager of the Marine Section of The Roberts Hawaii Company.
MILITARY SERVICE
US Army; Vietnam Veteran
EDUCATION
University of Maine, University of Mass. University of Hawaii, KCC Community College.
PROFESSIONAL SOCIETIES
HVCB – Skal International, Hawaii Chapter – Hawaii/China Travel Association – Korean Visitors Association -Korean/American Coalition Hawaii, Board Member – China Club, Charter Member – National SCORE Member, Hawaii Chair 2005-2006/ Cyber Counselor, Hawaii Chapter – Navy League – Hawaii Pacific District Export Council, US Department of Commerce, Board Member in Partnership with phone: (808) 956-5083
fax: (808) 956-5107
email: pace@hawaii.edu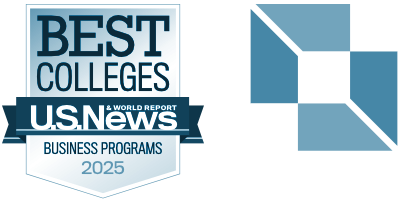 in Partnership with phone: (808) 956-5083
fax: (808) 956-5107
email: pace@hawaii.edu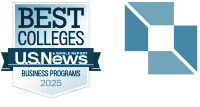 © 2020 Shidler College of Business. All rights reserved.
2404 Maile Way, Room E-402, Honolulu, HI 96822
Website by Blue Logic Labs
Intranet • Credits
© 2020 Shidler College of Business. All rights reserved.
Website by Blue Logic Labs
2404 Maile Way, Room E-402, Honolulu, HI 96822
Intranet • Credits