VIRTUAL PROFESSIONAL-IN-RESIDENCE
KEHAU KALI
Kehau Kali's passion and career have focused on sustainability from an economic, environmental and community development perspective. For twenty years she has focused on the '4 Ps' (purpose, people, prosperity and planet), advocating for balance between making a profit with caring for the community and creating collaborative 'win-win' solutions in all of her personal and professional endeavors.
As President of The Hō'ike Group, she oversees a broad range of services and products that bring together the best of Western-style business practices with Hawaiian values, culture and history, creating a new hapa or hybrid-style business paradigm. By guiding her clients through The Hō'ike Way™, they are able to transform their companies and their lives.
Hō'ike Enterprises, LLC specializes in sustainable and social enterprise ventures providing strategic consulting services that include planning, development and execution to achieve profitable corporate vision through marketing, product development, capital and revenues creation, team development and systems management. Hō'ike Social Venture Capital creates more sustainable and social enterprise ventures in Hawaii through long term growth management and mezzanine capitalization between $25M – $250M. Through strategic partnerships, she is also establishing the Waiwai Foundation to focus on creating grass-roots based, sustainable behaviorial change worldwide through economic development initiatitves.
She also serves as the Hawaii Regional Director of CEO Space, an income acceleration, CEO mentoring, entrepreneurial training, and networking organization, and serves as co-chair for Envision Hawaii's Annual Conference in 2009 and 2010, focusing on 'creating connections for change.'
For the past twenty years, she has held leadership positions with companies both in Hawaii and on the Mainland, such as VISA, EBOP, YMCA, YWCA and Hospice Hawaii, serving the local, national and international communities while working in banking/financial services, health care, economic development, housing and community development.
She has taught business, marketing, strategic planning, social entrepreneurship and capital courses at the University of California Berkeley, Hawaii Pacific University and to thousands of CEOs through CEO Space. Ms. Kali has first-hand knowledge and experience with successful advocacy and creating new laws and regulations in the Hawaii State Legislature. She completed an internship with The Washington Campus Program at Georgetown University and has lead several successful labor negotiations. Having managed up to $35 million in national business operations, she has also raised more than $10 million over five years from individuals, government and private sources.
Ms. Kali was born and raised in Honolulu, Hawaii, graduated from Punahou School, received her Bachelor's in Arts from the University of California at Santa Barbara and her Master's in Business Administration from the Walter A. Haas School of Business at the University of California at Berkeley.
An active community volunteer, she also serves on philanthropic boards and volunteers with numerous community organizations, including athletic, scholarship, business and community service endeavors. in Partnership with phone: (808) 956-5083
fax: (808) 956-5107
email: pace@hawaii.edu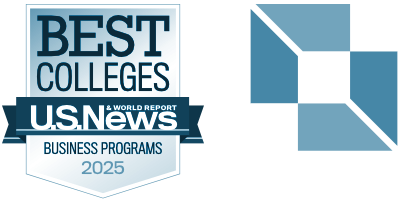 in Partnership with phone: (808) 956-5083
fax: (808) 956-5107
email: pace@hawaii.edu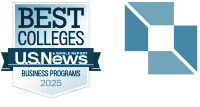 © 2020 Shidler College of Business. All rights reserved.
2404 Maile Way, Room E-402, Honolulu, HI 96822
Website by Blue Logic Labs
Intranet • Credits
© 2020 Shidler College of Business. All rights reserved.
Website by Blue Logic Labs
2404 Maile Way, Room E-402, Honolulu, HI 96822
Intranet • Credits