VIRTUAL PROFESSIONAL-IN-RESIDENCE
LARRY GILBERT
Larry Gilbert is Managing Director and CEO of Sennet Capital LLC, a Hawai'i-based merchant bank focused on mid-market private equity investments and renewable energy ventures. Mr. Gilbert's career has been advising and managing entrepreneurial and start-up companies, both as an attorney and as an executive in several technology companies. Before joining Sennet, he headed the emerging businesses and technology practice at the Honolulu law firm of Alston Hunt Floyd & Ing, where he helped Hawaii companies structure and execute growth transactions such as capital formation, mergers, acquisitions and strategic relationships. Immediately prior to his return to Honolulu, he served as Vice President and General Manager of Authentication Solutions for ChoicePoint, Inc., a NYSE-listed data company in Atlanta, Georgia. In that role, he focused on emerging technologies and markets for the authentication and credentialing of individual identities, particularly in consumer-oriented applications.
Prior to ChoicePoint, Mr. Gilbert was president and chief executive officer of Identico Systems LLC, an early-stage company focused on identity validation of individuals in face-to-face transactions, including financial dealings, retail purchases, educational testing and other applications. Prior to Identico, Mr. Gilbert served in a series of roles at Internet payments pioneer CyberCash, Inc., where he started at the company's inception as Vice President and General Counsel, handling financing matters (including strategic capital rounds and the company's very successful IPO), development of its intellectual property portfolio, and government relations matters. He then assumed authority for the company's key business unit, CyberCoin, as General Manager, where he had P&L responsibility for overseeing final development, positioning, marketing and launch of the Internet small-value payments service. He also served as Vice President of Strategic Planning, being responsible for identifying and developing opportunities for strategic business relationships.
During the initial 18 years of his career, Mr. Gilbert developed and managed a successful Honolulu law firm serving entrepreneurial and business clients, including serving as initial counsel and close advisor to VeriFone, Inc., from its earliest stages through its IPO.
Mr. Gilbert received his Juris Doctor degree from UCLA in 1977 and a B.A. degree from Pitzer College in 1974. He served as President of the Hawai'i State Bar Association in 1992 and as a per diem Judge in the District Court for the First Circuit, State of Hawaii, 1991-1996. He currently serves as a member of the Board of Directors and Executive Committee of Enterprise Honolulu. in Partnership with phone: (808) 956-5083
fax: (808) 956-5107
email: pace@hawaii.edu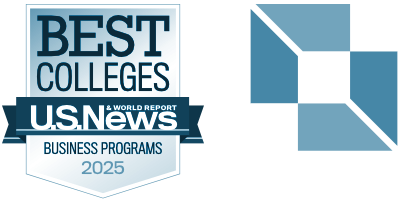 in Partnership with phone: (808) 956-5083
fax: (808) 956-5107
email: pace@hawaii.edu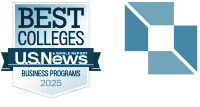 © 2020 Shidler College of Business. All rights reserved.
2404 Maile Way, Room E-402, Honolulu, HI 96822
Website by Blue Logic Labs
Intranet • Credits
© 2020 Shidler College of Business. All rights reserved.
Website by Blue Logic Labs
2404 Maile Way, Room E-402, Honolulu, HI 96822
Intranet • Credits