VIRTUAL PROFESSIONAL-IN-RESIDENCE
MARK RITCHIE
Mark Ritchie serves as the Branch Chief for Business Support Services at the Hawaii Department of Business, Economic Development and Tourism (DBEDT). His Branch has responsibility for the Enterprise Zone program to stimulate economic activities including manufacturing in exchange for tax incentives. He is also a key player in formulating and executing DBEDT's export development programs.
Mark has held positions in a Hawaii life science start-up, a major Silicon Valley computer technology company in addition to economic development positions in several global trade and inward investment organizations. Mark has a proven track record in: strategic & partner relations; sales and marketing; product development; corporate strategy; and financing including venture & strategic.
Prior to DBEDT, Mark held a key management executive position advising a Hawaii-based life science company on operations and business strategy. He led the business development efforts for the markets of human and animal nutrition including aquaculture; cosmetic ingredients and biofuels. Mark also drove strategic partner, customer acquisition and fundraising programs at the company.
In Silicon Valley Mr. Ritchie was a Vice President at Scottish Development International in San Jose, California where he successfully promoted Scotland as an investment location to senior management of high technology companies. He also account managed many of the most important existing foreign investors in Scotland, including Sun Microsystems, Intel, Micron, Cisco, Agilent, Atmel, and National Semiconductor. Before this, he was a strategic relations manager and a product manager at SGI (Silicon Graphics), the high performance computing company in Mountain View, California. There, he led a cross-functional team to launch the company's first 64-bit Intel (Itanium) processor based workstation.
Mark also spent a number of years as a business development manager at the Canadian Trade Office in San Francisco and in San Jose, assisting mostly Canadian technology companies seeking partnerships and venture capital in Silicon Valley. He holds a BA with high honors in political economy from UC Berkeley and a Master's degree in International Business and Economics from the Fletcher School, Tufts/Harvard Universities. in Partnership with phone: (808) 956-5083
fax: (808) 956-5107
email: pace@hawaii.edu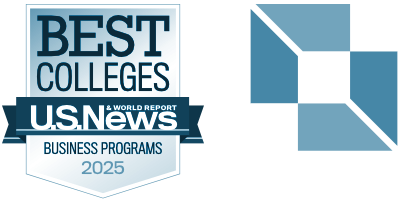 in Partnership with phone: (808) 956-5083
fax: (808) 956-5107
email: pace@hawaii.edu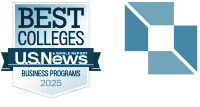 © 2020 Shidler College of Business. All rights reserved.
2404 Maile Way, Room E-402, Honolulu, HI 96822
Website by Blue Logic Labs
Intranet • Credits
© 2020 Shidler College of Business. All rights reserved.
Website by Blue Logic Labs
2404 Maile Way, Room E-402, Honolulu, HI 96822
Intranet • Credits