VIRTUAL PROFESSIONAL-IN-RESIDENCE
STEVEN BAKER
Steven K. Baker, a former Citibank executive and telecom entrepreneur with 20 years of professional experience in Asia, has ongoing interests in financial and capital markets, telecoms/technology, and education. Currently, he is founder and CEO of Micronesia Registration Advisors, Inc., which has a 30-year exclusive contract with the Federated States of Micronesia to promote in Japan its corporate registry, captive insurance regime, venture fund management program, and 25.5% corporate income tax regime. In Honolulu, he is also the founder or board member of investment and technology companies, as well as a Trustee of Hawaii Pacific University.
Mr. Baker was an executive with Citibank for over 22 years, based in Asia Pacific for the majority of those years. He was a member of the Group of 55, Citicorp's senior strategy body, and was also designated a Senior Credit Officer for the bank. He was the Division Executive in charge of the Worldwide Securities Services division, with staff in fifty-two countries and a US$600 million dollar revenue base. In 1992, he headed up one of the well-publicized global Task Forces, established by the Chairman, to help turn the bank around. Formerly, he was based in Hong Kong for eight years and was Citibank's Division Executive for North Asia countries, as well as Hong Kong's Country Corporate Officer, and developer with Great Eagle of Citibank Plaza's 50-story towers. Prior to that, he was in Australia as Citicorp's only Managing Director, where he formally and simultaneously launched five retail branches of the first foreign-owned nationwide bank, with Australian Treasurer Paul Keating. His earlier Citibank assignments were in Indonesia, as second in charge, and in New York, as head of the Corporate Real Estate department, for major homebuilders and land developers. After retiring early from Citibank in 1994, he was based in Singapore, as the Managing Director of Transmarco Limited, a computer distribution and telecom service company listed on the Stock Exchange of Singapore, in which the Sampoerna Group, a billion dollar tobacco group based in Indonesia had a controlling interest.
He was a founder in 1996, the largest individual investor, and until September 2005 the Chairman of Lanka Bell (Private) Limited, a fixedwireless telephone company in Colombo, Sri Lanka, with a 25-year nationwide license. In this context, he raised US$175 million in debt and equity funding over the years, and helped arrange the sale of the company to Stassen Group, the largest business group in Sri Lanka.
In Honolulu, he is a founding managing member of Palm Cove Capital, LLC, Seawater Investors, LLC, and Maunalua Bay Capital, LLC, boutique investment firms focused on green energy and high technology businesses, as well as tax effective opportunities. His other current appointments include being: a member of the Board of Directors of FiberDuct Solutions, Inc., a distributor of slot cut fiber optic cable in Asia, Honolulu Seawater Air Conditioning, LLC, and of iNetOffice, Inc., a software company based in Seattle; a member of the Board of Advisors of Entrepreneurs Foundation of Hawaii and of the University of Hawaii's Pacific Asia Center for Entrepreneurship; and a member of the Board of Trustees and Chairman of the Development Committee of Hawaii Pacific University, the largest private university in Hawaii with nearly 10,000 students from all 50 states and over 110 countries.
In community and industry affairs, Mr. Baker has served on numerous boards in Asia, North America and Europe. In Hong Kong, he served on a number of Government and other Boards, including the Hong Kong Port Development Board, as appointed by the Governor, the Community Chest, the American Chamber of Commerce, the Hong Kong Centre for Economic Research, and he was appointed an Advisor to the Student Associations of the top two universities. Until 2005, he was also a member of the Board of Advisors of Round Hill Capital Partners, a Singapore and Tokyo based opportunity fund. Outside Asia, Mr. Baker was a Board member of the National Securities Clearing Corporation in New York and McLaren Cars N.V., based in the U.K. He was also a Participating Member of the Zurich-based International Society of Securities Administrators. More recently, he was a member of the search committee to identify and recommend the taxation director for Governor Lingle of the State of Hawaii.
Mr. Baker has successfully lobbied in Washington DC on four Asian issues, including leading an effort which resulted in an unprecedented law on U.S. Immigration directed at Hong Kong university-educated citizens, and signed by President Bush in 1990. He has also contributed chapters and articles in several publications, published in Hong Kong and in London. Today, in Hawaii, Mr. Baker is a member of Enterprise Honolulu, Hawaii Angels, and Hawaii Venture Capital Association.
A graduate of the Business School of the University of Denver in 1972, Baker completed the Executive Program at the Colgate Darden Graduate School of Business at the University of Virginia in 1977. He also completed the Strategic Management in Telecommunications Program at the Telecommunications Institute of Canada in 1998. in Partnership with phone: (808) 956-5083
fax: (808) 956-5107
email: pace@hawaii.edu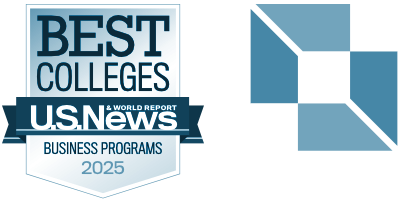 in Partnership with phone: (808) 956-5083
fax: (808) 956-5107
email: pace@hawaii.edu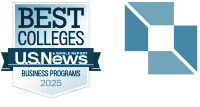 © 2020 Shidler College of Business. All rights reserved.
2404 Maile Way, Room E-402, Honolulu, HI 96822
Website by Blue Logic Labs
Intranet • Credits
© 2020 Shidler College of Business. All rights reserved.
Website by Blue Logic Labs
2404 Maile Way, Room E-402, Honolulu, HI 96822
Intranet • Credits