 ENTREPRENEURSHIP LIVE
ENTREPRENEURSHIP LIVE WITH ED SCHULTZ
ABOUT THE SPEAKER
Ed Schultz is President and CEO of Hawaiian Host Group (HHG), the world's leading roasted and chocolate covered macadamia nut company. HHG is the parent company of Hawaiian Host, Mauna Loa, and KOHO. Headquartered in Honolulu, the company produces more than 40 unique premium chocolate and macadamia nut snacks and distributes worldwide. About 400 employees are located across Honolulu, Hilo, Los Angeles, and Tokyo. Mr. Schultz has been President since September 2018. In 2020, he became President and CEO.
Prior to Hawaiian Host, Mr. Schultz was President and owner of Honolulu Coffee, the world's leading "Farm to Cup" coffee company. Under Mr. Schultz's leadership, Honolulu Coffee grew from 5 stores in 2008 to one of the most unique, fully integrated specialty coffee operations in the world. Today, Honolulu Coffee grows coffee on 230 acres in Kona, Hawai'i, roasts coffee in Waikiki and serves customers at its 39 stores in Hawai'i, Japan, Vancouver (Canada) and Guam.
Prior to Honolulu Coffee, Mr. Schultz was President of LatteLand in Kansas City, MO, where he got his start in the coffee business. LatteLand was a pioneer in the third wave coffee industry and was sold to Kaldis Coffee in 2012. Mr. Schultz started his career in New York working on growth equity investments and leveraged buyouts for BNP Paribas Merchant Banking Group and Bank of America Merrill Lynch.
Mr. Schultz is currently on the board of the Hawai'i Chapter of Young Presidents Organization (YPO) and Chamber of Commerce Hawai'i. He is a graduate of Vanderbilt University in Nashville, TN with a Bachelor of Engineering degree.
SPONSORED BY

HOSTED BY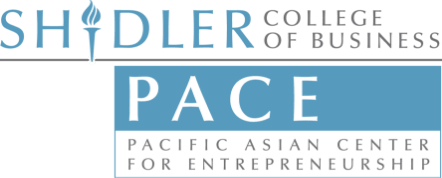 in Partnership with phone: (808) 956-5083
fax: (808) 956-5107
email: pace@hawaii.edu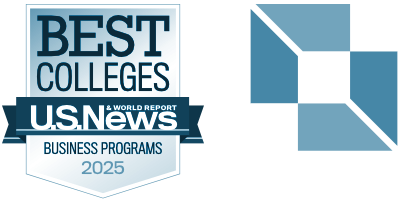 in Partnership with phone: (808) 956-5083
fax: (808) 956-5107
email: pace@hawaii.edu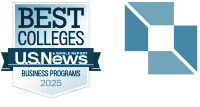 © 2020 Shidler College of Business. All rights reserved.
2404 Maile Way, Room E-402, Honolulu, HI 96822
Website by Blue Logic Labs
Intranet • Credits
© 2020 Shidler College of Business. All rights reserved.
Website by Blue Logic Labs
2404 Maile Way, Room E-402, Honolulu, HI 96822
Intranet • Credits