 ENTREPRENEURSHIP LIVE
ENTREPRENEURSHIP LIVE WITH LAWRENCE HO
ABOUT THE SPEAKER
Lawrence Ho is Partner and CFO of The Pig and the Lady. Lawrence attended the University of Illinois at Urbana Champaign and graduated with two Bachelor of Science degrees in Finance and Accounting in 2005. After graduation, he began his career in the audit department of the PwC San Francisco office where he serviced clients in the investment management, hedge fund, and private equity industries. In 2010, he relocated to the PwC Hong Kong office to continue his auditing career. Within 6 months, Lawrence transferred to PwC's Transaction Services Group – Capital Markets and Accounting Advisory (CMAAS) to focus on advising clients on US Initial Public Offerings (IPO) and cross border M&A transactions. In 2014, he was promoted to the role of Senior Manager and lead large-scale technology-focused IPO such as the Alibaba listing in 2014.
In 2015, he made a major career change and decided to pursue his passion for the restaurant business. He was an early investor in the now acclaimed Honolulu eatery "The Pig and the Lady" and now serves as their CFO and Director of Business Development. His current role also includes social media marketing, public relations, development of their catering business, and even serving noodles at some of The Pig and the Lady's special events.
Lawrence is a Certified Public Accountant in the US and a member of the American Institute of Certified Public Accountants.
About The Pig and the Lady:
The Pig and the Lady launched in 2011 as an occasional pop-up. The restaurant's popularity skyrocketed when it began selling its famously creative Vietnamese sandwiches and dishes at farmers' markets around town. Now, as a successful brick and mortar restaurant in Chinatown, The Pig and the Lady receives national press coverage and consistently earns culinary awards. Learn how The Pig and the Lady stand out amongst the hustle and bustle of farmers' markets and explores new opportunities including a partnership with Hawaiian Airlines.
SPONSORED BY

HOSTED BY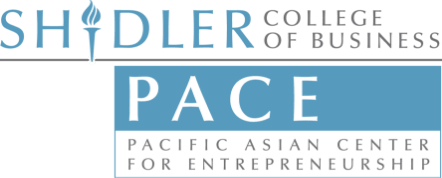 in Partnership with phone: (808) 956-5083
fax: (808) 956-5107
email: pace@hawaii.edu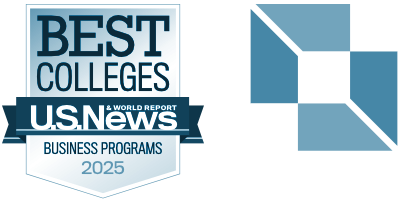 in Partnership with phone: (808) 956-5083
fax: (808) 956-5107
email: pace@hawaii.edu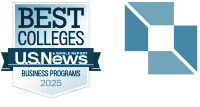 © 2020 Shidler College of Business. All rights reserved.
2404 Maile Way, Room E-402, Honolulu, HI 96822
Website by Blue Logic Labs
Intranet • Credits
© 2020 Shidler College of Business. All rights reserved.
Website by Blue Logic Labs
2404 Maile Way, Room E-402, Honolulu, HI 96822
Intranet • Credits