 ENTREPRENEURSHIP LIVE
ENTREPRENEURSHIP LIVE WITH JEAN HAMAKAWA, KAREN STREET, KENT TSUKAMOTO AND TAB BOWERS
ABOUT THE SPEAKER
Jean Hamakawa
Jean Hamakawa is Executive Vice President and Director of Human Resources at Bank of Hawaii. Jean provides leadership for all areas within Human Resources, including total compensation; leadership and employee development; talent acquisition and management; and human resources systems, operations and regulatory compliance.
Prior to joining the bank in 1989, Jean served in management positions at Hewlett Packard and Mentor Graphics Corporation. She earned an MBA from Indiana University along with bachelor's degrees in speech and hearing sciences and psychology. She is a graduate of the Stanford University Human Resources Executive Program.
Jean also serves on the board of ASSETS School.
Karen Street
Born and raised in Honolulu, HI, Ms. Street graduated from the University of Hawaii. She has 30+ years working experience in Hawaii and on the mainland, in the areas of planning, human resources, and organizational development, and in a variety of industries including tourism, construction, insurance, and banking.
Ms. Street is currently VP, Organizational Development for First Insurance Company of Hawaii and serves as a member of the company's senior leadership team.
Investing in the community, she has served on a variety of different boards and community projects. She currently serves on the Hawaii State Public Charter School Commission.
Kent Tsukamoto
Kent K. Tsukamoto is the Managing Partner of Accuity LLP, Certified Public Accountants (Accuity), a Hawaii-based firm that is the successor to the Honolulu Office of PricewaterhouseCoopers LLP (PwC). Prior to founding Accuity, he led PwC's Hawaii practice and was with PwC and its predecessor Coopers & Lybrand for over twenty-eight years, four of which were in its Los Angeles Office.
Kent is currently the Treasurer of PBS Hawaii. He has previously served as Chairman of the Board of Trustees of the Blood Bank of Hawaii, President of the University of Hawai'i Alumni Association, Trustee of the University of Hawai'i Foundation, Treasurer of the Federal Law Enforcement Foundation, Director of Waialae Country Club, Treasurer of the Rotary Club of Honolulu Sunrise and Treasurer of St. Louis School.
Tab Bowers
Tab Bowers joined American Savings Bank in 2012 as Executive Vice President, Marketing and Business Development. He oversees strategic development and marketing of the portfolio of products and services to drive growth for the bank and has overall responsibility for how the bank delivers their brand through traditional and digital marketing.
A 25-year veteran of international consulting firm McKinsey & Company, Inc., Tab has an in-depth understanding of marketing and business expansion in both established and emerging markets. His broad range of experience across the financial services industry includes the banking, insurance, and asset and wealth management sectors. He also has significant experience in the technology, communications and natural resources industries.
The co-author of four books, Tab co-led a 2010 global McKinsey research effort on the future of banking following the financial crisis. He received his Bachelor of Science in Chemistry and Masters of Science in industrial engineering from Stanford University, where he was elected to Phi Beta Kappa. Tab also holds a Master's in management from MIT's Sloan School of Management.
SPONSORED BY

HOSTED BY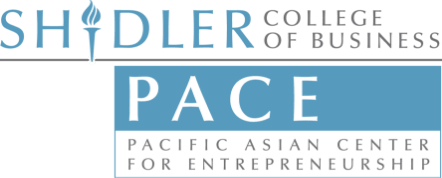 in Partnership with phone: (808) 956-5083
fax: (808) 956-5107
email: pace@hawaii.edu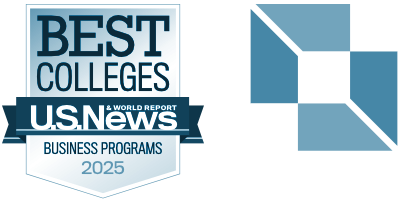 in Partnership with phone: (808) 956-5083
fax: (808) 956-5107
email: pace@hawaii.edu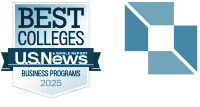 © 2020 Shidler College of Business. All rights reserved.
2404 Maile Way, Room E-402, Honolulu, HI 96822
Website by Blue Logic Labs
Intranet • Credits
© 2020 Shidler College of Business. All rights reserved.
Website by Blue Logic Labs
2404 Maile Way, Room E-402, Honolulu, HI 96822
Intranet • Credits