 ENTREPRENEURSHIP LIVE
ENTREPRENEURSHIP LIVE WITH TETSUYA O'HARA
ABOUT THE SPEAKER
TETSUYA OHARA is known as a pioneer of disruptive Eco innovation for high-growth rate organizations. He is an accomplished and dynamic leader with extensive experience developing and implementing solutions aimed at business growth.
Tetsuya began his career at Teijin in Osaka, Japan, where he led sailcloth R&D from 1985 until 1995, and developed high-tech sailcloth for America's Cup boats. In 1996, he moved his family to Connecticut to work for Dimension Polyant, where he designed light weight composite materials for NASA's 400-meter environmental research balloon, and incorporated sailcloth technology for a drumhead widely used in the music industry. From 2003 until 2016, he worked for Patagonia in Ventura, California, and served as the Director of Material Development, Director of Advanced R&D, and Director of Innovation Research, in that order. There he executed a series of radical eco-innovation for the company's product lines. One of his signature projects was making a wetsuit out of Guayule, a native plant from Arizona that requires no petroleum. He also discovered a plasma technology on down and spearheaded on Patagonia's limited-edition Encapsil Down Belay Parka, which set new standards in lightness and warmth. Tetsuya also charged R&D of Merino Air that was chosen gold winner in base layer category at ISPO Award 2015. From 2017 until 2019, Tetsuya was Vice President of Innovation for Gap Inc. in San Francisco. In this role, he and his team identified and defined the game changing innovation strategy, and seamlessly fed commercially viable product to all five of Gap Inc.'s brand portfolio: Gap, Banana Republic, Old Navy, Athleta, and Hill City.
Currently, Tetsuya is President of INCS Corporation which is a product innovation consulting firm in the retail sector. He is also teaching innovation and sustainability at the Massachusetts Institute of Technology and serving the University of St Andrews in Scotland as a member of the board of trustees.
This speaker series is co-hosted with the University of Hawaii Inter-Business Council and generously sponsored by First Insurance Company of Hawaii.
SPONSORED BY

HOSTED BY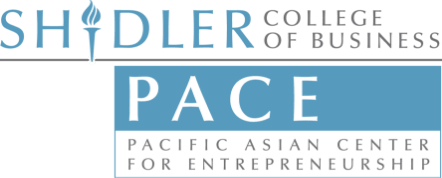 in Partnership with phone: (808) 956-5083
fax: (808) 956-5107
email: pace@hawaii.edu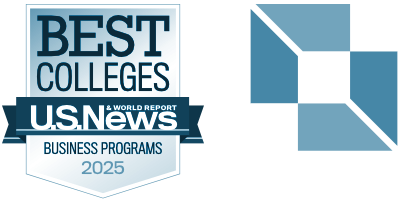 in Partnership with phone: (808) 956-5083
fax: (808) 956-5107
email: pace@hawaii.edu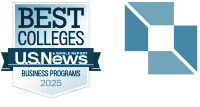 © 2020 Shidler College of Business. All rights reserved.
2404 Maile Way, Room E-402, Honolulu, HI 96822
Website by Blue Logic Labs
Intranet • Credits
© 2020 Shidler College of Business. All rights reserved.
Website by Blue Logic Labs
2404 Maile Way, Room E-402, Honolulu, HI 96822
Intranet • Credits