 ENTREPRENEURSHIP LIVE
ENTREPRENEURSHIP LIVE WITH LEE WANG
ABOUT THE SPEAKER
LUCY'S LAB CREAMERY – A SON'S TRIBUTE TO HIS BELOVED MOTHER
Cancer affects everyone, directly and indirectly. In 2007, my mother Lucy found a lump in her breast. It was the worst case scenario – stage 1 breast cancer had metastasized into stage 4, littering her body with tumors from top to bottom. For five years, she endured chemo, radiation, transfusions, doctors' visits, and countless medications. She fought incredibly hard until losing the battle at the young age of 53.
Regardless of the outcome, I've never believed that there are winners and losers when it comes to cancer because surviving or dying of cancer is never the end of the story. Even in tragedy, seeds of inspiration can sprout to grow something bigger – hope. As friends shared their sympathies and stories, I began to learn that hope comes in many different packages. Hope could be as big as fundraising concerts performed by the world's top musicians, it could be as simple as sharing a loving personal memory, or it could be as humble as…an ice cream shop.
Having had ringside seats to her fight, I knew that others in the future would have to battle through the exact same hurdles she did, and so I sought ways to pay tribute to her memory with what talents and resources I had. I always had an entrepreneurial spirit and one day it just clicked – why not start a business that can incorporate all of these things that are important to me? With a burst of creativity, a seed of hope, the inspiration to make tomorrow better for others, and a little milk, cream, and sugar, Lucy's Lab Creamery was born.
I'm extremely proud of Lucy's Lab Creamery because we've committed to donate a portion of our proceeds to support breast cancer research. With each cone we sell and each ice cream cone lick we are doing our part to fight against cancer. Please join me in supporting breast cancer research or any cancer research in any way you can.
SPONSORED BY

HOSTED BY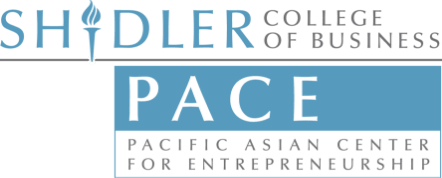 in Partnership with phone: (808) 956-5083
fax: (808) 956-5107
email: pace@hawaii.edu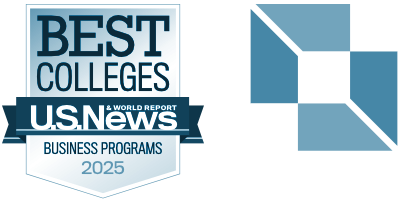 in Partnership with phone: (808) 956-5083
fax: (808) 956-5107
email: pace@hawaii.edu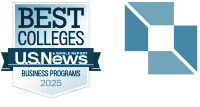 © 2020 Shidler College of Business. All rights reserved.
2404 Maile Way, Room E-402, Honolulu, HI 96822
Website by Blue Logic Labs
Intranet • Credits
© 2020 Shidler College of Business. All rights reserved.
Website by Blue Logic Labs
2404 Maile Way, Room E-402, Honolulu, HI 96822
Intranet • Credits