 ENTREPRENEURSHIP LIVE
ENTREPRENEURSHIP LIVE WITH ERIN KANNO UEHARA
ABOUT THE SPEAKER
Born and raised in Mililani, Erin Kanno Uehara, grew up LOVING chocolate. It was her go-to snack through school and work. Erin received her Bachelor's Degree in Education from the University of Hawaii at Manoa and became an elementary school teacher. Her other passion growing up was dancing ballet, jazz, contemporary, and hip hop. This hobby turned into a career as a Dance Instructor. After teaching, Erin worked at the Pacific Center for Advanced Technology Training at Honolulu Community College while getting her Master's Degree in Business Administration from the Shidler College of Business.
Through all of her chocolate snacking, never did this chocolate lover think she would one day actually learn how to make chocolates and then co-own a chocolate company with her husband and a long lost family member. Through all of these tremendous blessings, Erin feels each of these opportunities have allowed her to do God's work, love her work, and love people. This continues to be the case with her chocolate company, Choco le'a.
When not working with chocolate, Erin enjoys spending time with family and friends, reading her bible, dancing, hiking, traveling, eating, and doing anything with her husband, Chris, and their baby girl, Aubrey.
About Choco le'a:
Choco le'a is a gourmet chocolate company located in Honolulu, Hawaii. This family-owned team creates fresh artisan dark chocolate truffles and treats using a blend of the finest European and Hawaiian chocolates. Choco le'a provides a very unique chocolate truffle bar for weddings, corporate functions, private parties, and other catered events. They also provide wholesale to companies like Neiman Marcus, the Moana Surfrider, and the Royal Hawaiian hotel. One year ago, they opened a cozy little chocolate shop in Manoa four days a week and also offer custom orders and favors. You can learn more about their company by following them on social media @chocoleahawaii.
SPONSORED BY

HOSTED BY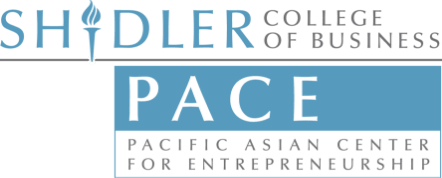 in Partnership with phone: (808) 956-5083
fax: (808) 956-5107
email: pace@hawaii.edu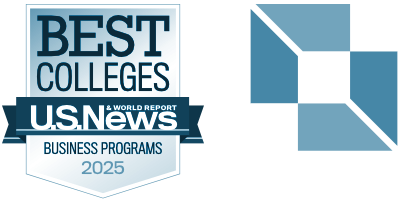 in Partnership with phone: (808) 956-5083
fax: (808) 956-5107
email: pace@hawaii.edu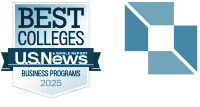 © 2020 Shidler College of Business. All rights reserved.
2404 Maile Way, Room E-402, Honolulu, HI 96822
Website by Blue Logic Labs
Intranet • Credits
© 2020 Shidler College of Business. All rights reserved.
Website by Blue Logic Labs
2404 Maile Way, Room E-402, Honolulu, HI 96822
Intranet • Credits