 ENTREPRENEURSHIP LIVE
ENTREPRENEURSHIP LIVE WITH COVID-19 PROBLEM SOLVERS
ABOUT THE SPEAKERS
During these unprecedented times, these Hawai'i entrepreneurs responded quickly and created solutions to provide value to our communities. PACE is proud to host the COVID-19 Solutions Response Panel with a great ensemble of local entrepreneurs that define the core values of perseverance, problem solving, and creativity.
Alberto González – Rendezview
Over the years, Alberto González developed a technical profile dealing primarily with real-time collaborative complex systems. This led to him working in both industry and academic environments. He worked four years deploying air traffic control systems in Spain and at the same time, pursuing his interest in Automated and Intelligent Robotic Systems with a MS in Control Engineering. In 2013, he chose to take a new twist in his career and decided to pursue his Masters in Computer Science at the University of Hawaii at Manoa with a focus on visual analytics, machine learning, and collaborative work, which he is now following with a PhD. Alberto loves to transform ideas into products as well as understanding how complex systems work. He is very passionate about developing new tools to help groups of people make sense of the complex world we live in. This passion later cemented into the foundation of his new company Rendezview. Rendezview.io allows your entire team to interact in the same space and on the same content, simultaneously, and close the gap between remote and in person collaboration. Alberto and his team created Rendezview to offer an online meeting platform that helps remote workers collaborate, create, and edit in sync.
Traven Watase – Hawai'i Towards Zero
Traven Watase was born on Kauai and raise on Oahu. As an alum of Farrington High School, he immediately started work in giving out scholarships, which later became a company called scholarsapp.com. Scholars App helps providers connect to more qualified applicants for their scholarship. Recently, Scholars App helped Hawai'i students receive over $20M in scholarships last year. Traven's passion for his community didn't stop there. In the midst of the COVID-19 pandemic, Traven sought solutions to help the community. Traven started hawaiitowardszero.org because he believes that we, as a community, need to come together to combat the spread of the current COVID-19 virus. Hawai'i Towards Zero is a local initiative that was formed in response to the global spread of COVID-19 and the immediate impact it has on the people of Hawai'i. The Hawai'i Towards Zero platform allows people to report symptoms, pledge their support, and track COVID-19 updates.
Gregory Kim – Help Is On The Way
Gregory Kim is the President, Secretary and Director of hihelpisontheway.org, a platform that offers free delivery services for Kupuna, quarantine individuals, families, and others in need. Help Is On The Way is a Hawaii nonprofit corporation, that was formed to provided deliveries to those who should stay at home during the COVID-19 pandemic. They have hundreds of volunteers who are ready to deliver items island wide on Oahu, and are in discussions with people from other Islands to start delivery service there. Gregory is also the founder of Vantage Counsel LLC, based in Honolulu, Hawaii, which offers value-driven corporate and business law services. Previously, Gregory was a partner at Convergent Law Group, based in Silicon Valley. He has over 25 years of experience working with entrepreneurs on idea generation and growing startup businesses. He specializes in corporate and securities laws, mergers and acquisitions, venture capital, startups and other business formations, and was the principal draftsperson of the Hawaii Business Corporation Act. Gregory is also a founding member of HiBEAM, a founding director of the Entrepreneurs Foundation of Hawaii, and a Lecturer in Law at the University of Hawaii William S. Richardson School of Law, where he teaches the Entrepreneurship and Small Business Clinic, and was an Adjunct Professor at Chaminade University, where he taught entrepreneurship in the Hogan program. He is also the co-founder of the Business Law Corps, a legal nonprofit that connects promising entrepreneurs to corporate lawyers willing to represent them on a pro bono basis. Gregory is recognized as a leading corporate attorney by Best Lawyers of America, Chambers USA and Super Lawyers. He received a BS in engineering from Yale in 1979 and a JD/MBA from UC Berkeley in 1983.
SPONSORED BY

HOSTED BY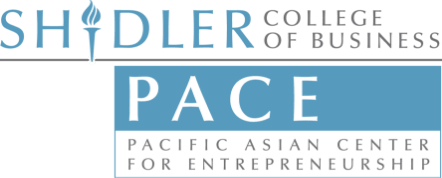 in Partnership with phone: (808) 956-5083
fax: (808) 956-5107
email: pace@hawaii.edu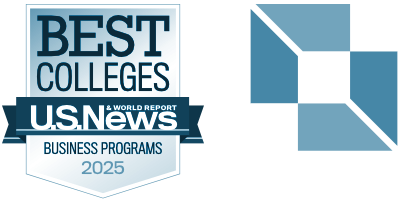 in Partnership with phone: (808) 956-5083
fax: (808) 956-5107
email: pace@hawaii.edu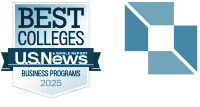 © 2020 Shidler College of Business. All rights reserved.
2404 Maile Way, Room E-402, Honolulu, HI 96822
Website by Blue Logic Labs
Intranet • Credits
© 2020 Shidler College of Business. All rights reserved.
Website by Blue Logic Labs
2404 Maile Way, Room E-402, Honolulu, HI 96822
Intranet • Credits